Swipe Night is an interactive event with a surprise behind every swipe! Season 1 of Swipe Night will be available in select international markets.
The Swipe Night story is a first-person adventure where at key turning points, you get to decide what happens to you next. Your choices dictate more than just the story; they may also impact who you match with once the epic journey ends. You never know where a choice might take you!
When is Swipe Night?
The Swipe Night series will consist of three episodes, available every Saturday or Sunday (exact day/time will vary depending on your location), beginning the weekend of September 12th. Each episode will run through midnight on Sunday (local time).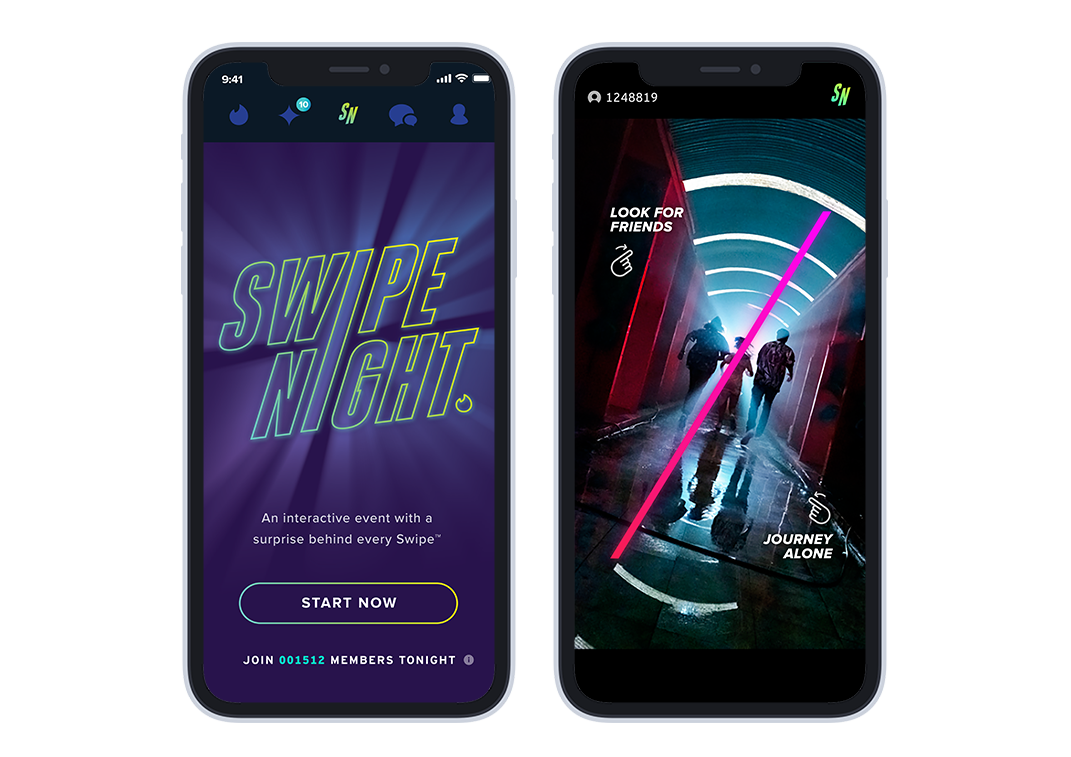 How can I participate?
The journey begins the weekend of September 12th, in select countries. The Swipe Night experience will take place live, right inside the app. If you're located in a participating country, we'll send a push notification inviting you to join the adventure!
How does it work?
As the story unfolds, you'll face moral dilemmas and practical choices, with only seven seconds to decide on your next move. During the episode, you can pause at any time by tapping the center of the screen, as long as it isn't during a story choice. Each episode takes about 5 minutes to experience.
After each Swipe Night episode, your critical choices from the story will be added to your profile, showing which decisions you did or didn't make to your potential matches. All of this new info will make for plenty of material for post-adventure conversation. If you prefer to keep this info private, you can do that by editing your profile.
More info
Visit swipenight.com for more info!