Photo Verification allows you to verify your profile, showing potential matches you're really you.
Photo Verification gives you an opportunity to make more informed decisions before you Like or Nope, and is just one of the ways we keep Tinder a safe space for meeting new people.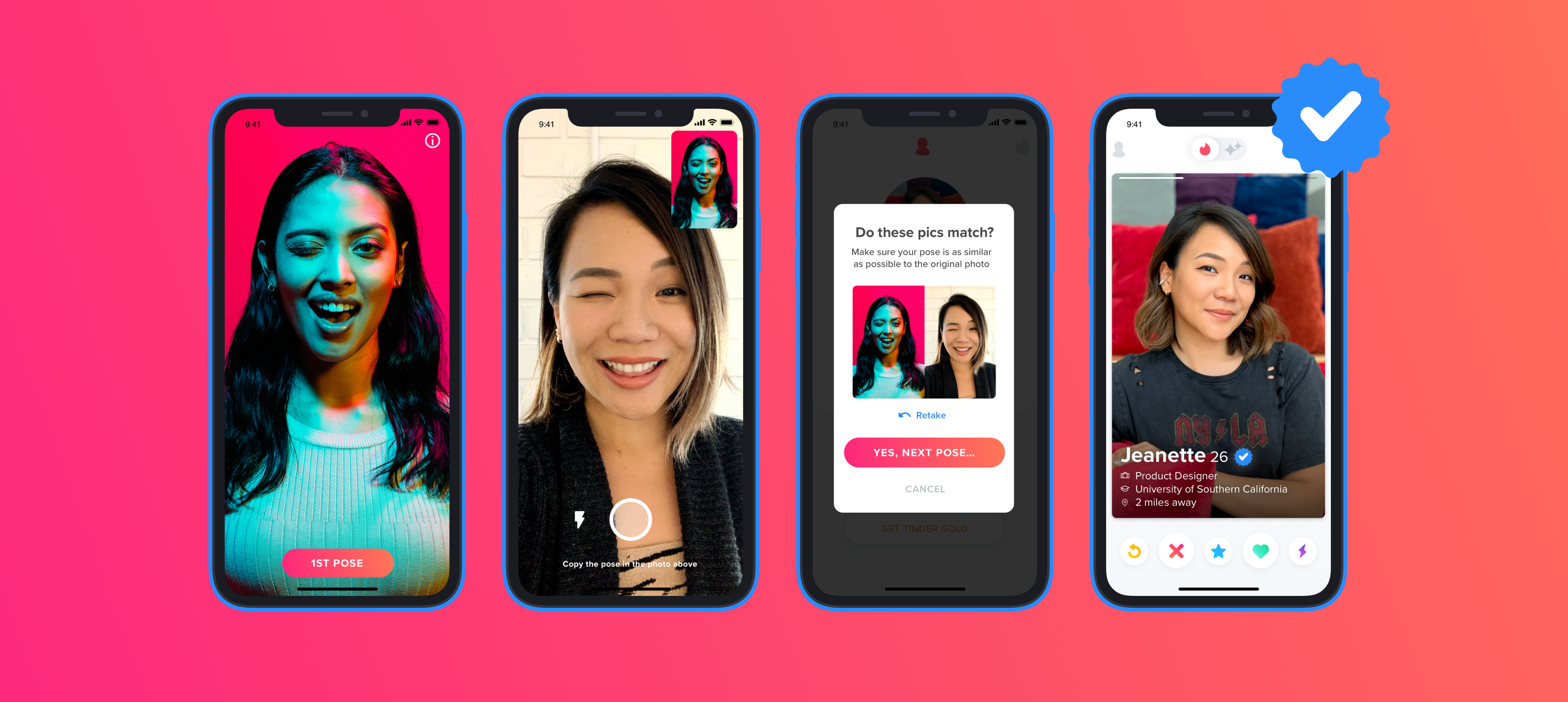 How does it work?
Open Tinder and tap the profile icon

Tap the gray checkmark by your name/age

Select 'Verify your profile' to begin

You'll be shown a pose and we'll ask you to copy that pose by taking a selfie

Confirm that your selfie matches the pose and hit 'Submit for review'

Repeat steps 4 & 5 one more time
We use a combo of trusty humans and facial recognition technology to compare the facial geometry in the selfies you submit and in your profile pics.
After submission, we'll let you know when your account has been photo verified and a checkmark will appear on your profile.
Photo Verification is currently rolling out to both iOS and Android users in select test markets.