What is Boost?
Boost allows you to be one of the top profiles in your area for 30 minutes. Increase your chances for a match—you can get up to 10x more profile views while boosting.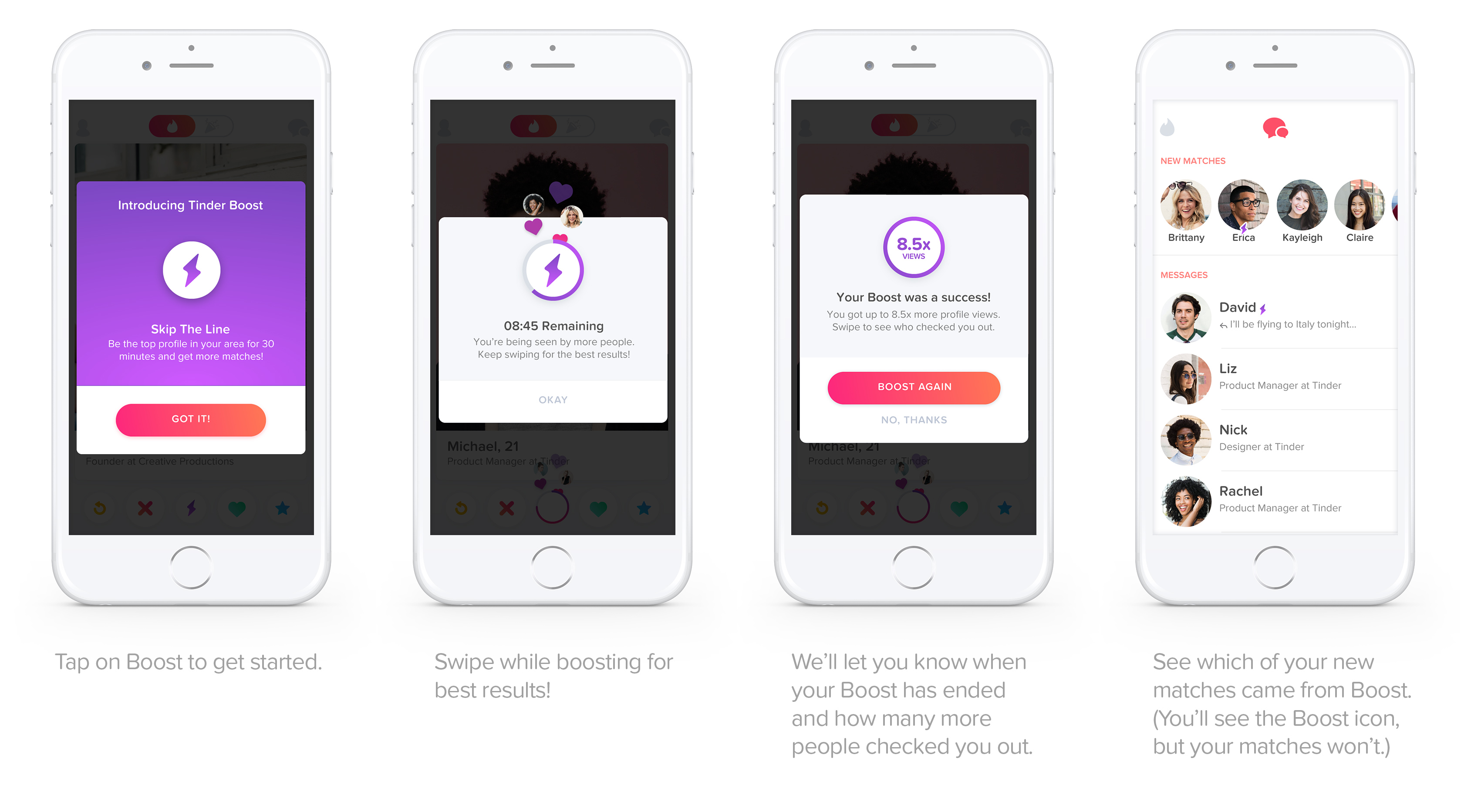 How do I activate Boost?
Open Tinder and tap the purple lightning bolt icon on the main screen.
How do I buy Boosts?
Purchase Boosts at any time: tap the profile icon > Settings > Get Boosts.
Tinder Gold™ and Tinder Platinum™ subscribers receive one free Boost a month, which expires if unused.
Note: Free monthly Boost only available for Tinder Gold™ subscriptions of 1 month or longer.