We get it, nobody likes lines. That's why we're testing the ability for Tinder subscribers to purchase Super Boost, an upgrade that helps them cut to the front and be seen by up to 100x more potential matches. Yep, you read that correctly: up. to. one. hundred. times. more. views.
We understand that, at times, it could be easy to feel like you're a small fish in a large pond of perfected selfies and Bali vacation pics. With Super Boost's powers, which are borderline supernatural, you'll have the spotlight on you during peak times — when Tinder activity is on fire. More visibility means more potential matches. That's right — Super Boost is the ultimate Tinder hack.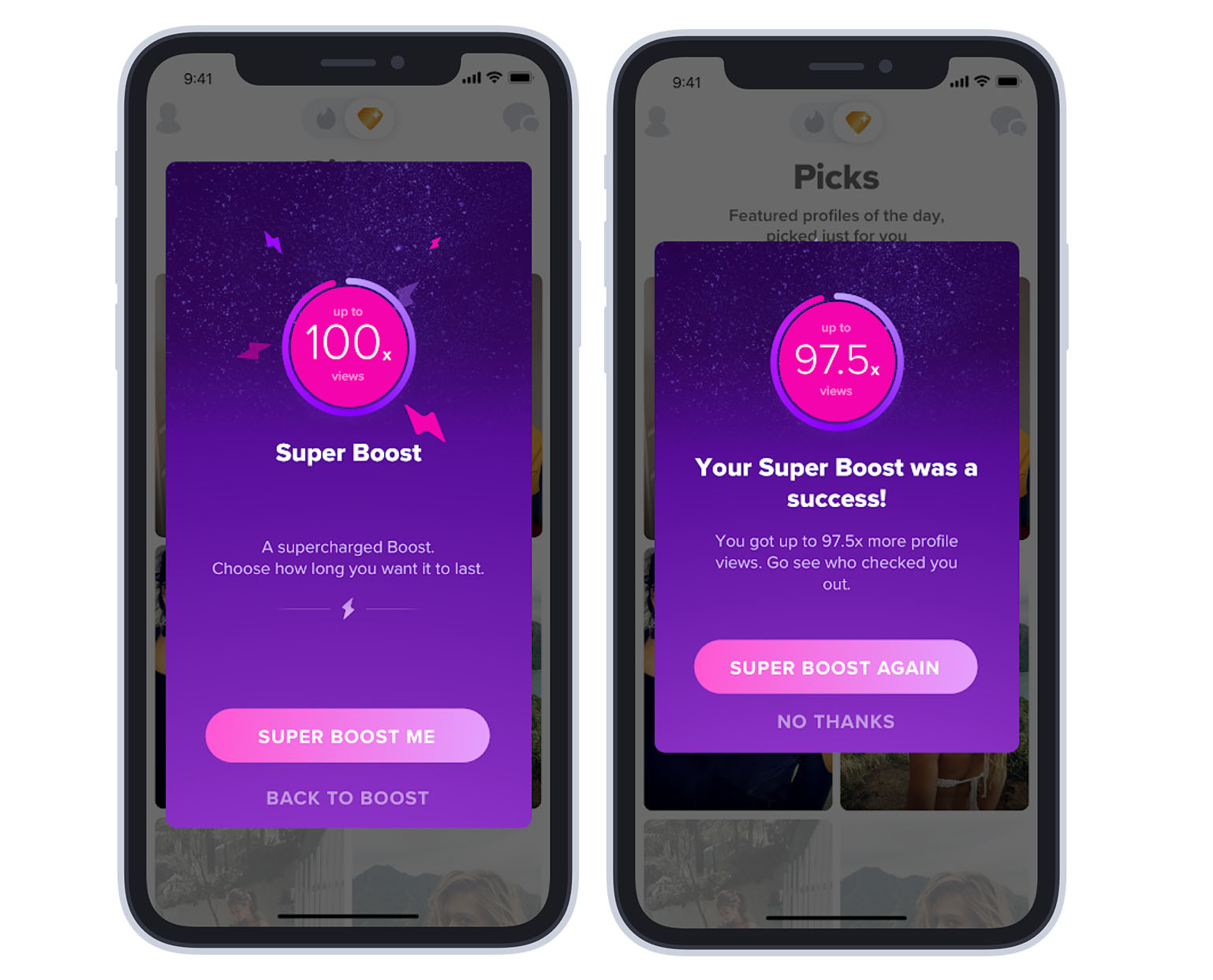 If you have a Tinder subscription, to purchase Super Boost just open Tinder > tap the profile icon > tap the Boost button at the bottom of the screen > select Unlock Super Boost.
At the moment, Super Boost is only available in select markets as we test this feature. We look forward to releasing it to subscribers everywhere very soon!